one instrument to rule them all!
Using only a loop station, my custom build Maruszczyk bass, and an array of unique techniques, I aim to make you forget that you are "only" listening to bass. I made it my mission to showcase the possibilities my favourite instrument has to offer. Sometimes relaxed, sometimes full of energy my music might just be the perfect soundtrack for your journey to self-discovery. My fans describe my music as Victor Wooten meets Bach. But if you listen closely you can also hear influences that range from Michael Jackson to B.B.King, and Bob Marley to Portishead.
NEW ALBUM:
"OTHER PEOPLE'S SONGS ON BASS
"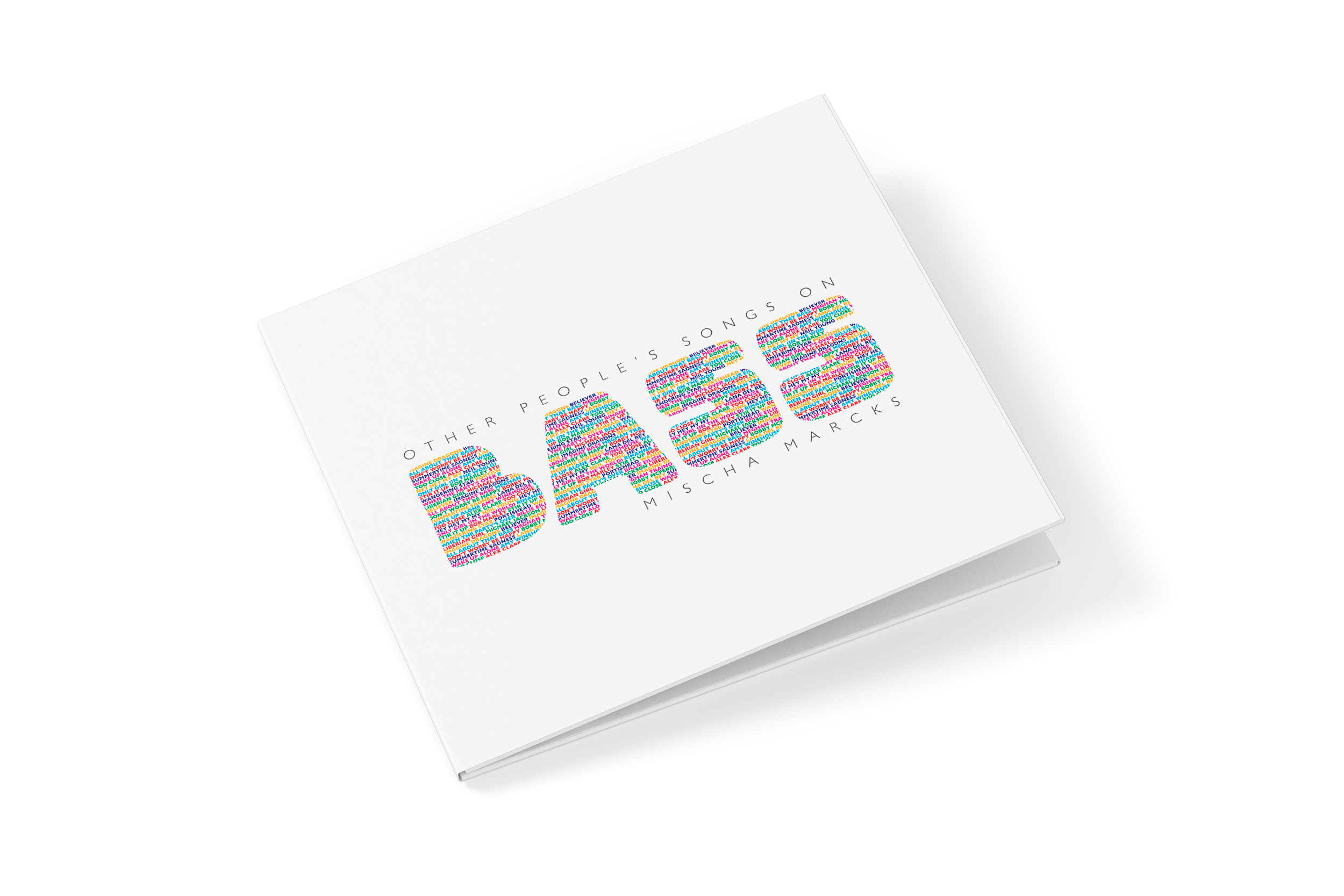 "The world of solo bass music has come a long way over the last decade, and Marcks is proof of its musicality. Melodic and grooving, he uses loops to build up his arrangements and flesh out the songs."
Notreble.com
"Dude that album sounds awesome. So cool. I was listening to it last week and it's the perfect music to work to."
"I'm usually not one for solo bass compositions, but this was so musically hypnotizing. Excellent chops are entertaining, but this player's musical vision was the 'wow' factor here."
Carmine S.
"Such a beautiful human being and an incredible bass player!"
Divinity Roxx
"Mischa is an excellent bassist (and) composer. His love for his wife and kids is beautifully portrayed in his soulful playing. And I'm truly blessed and proud to call him my bass buddy!"
Phil Chen (Rod Stewart, Jeff Beck, Bob Marley, The Doors)
"Excellent bass production. Very tasteful."
Bubba B.
"It speaks to my heart!"
Lars Lehmann
"Believer" (featuring Karl Clews)
Believer by Imagine Dragons was one of the first songs I chose for "Other People's Songs On BASS".
Apart from it being the first song my little one could play on drums, it's rhythmically quite interesting. Especially, in regards to what the singer is doing.
I really love how Karl gave this song a completely different flavour with his Chowny piccolo bass.
Can you spot it?
"All About That BASS" (featuring Tommy Lee Depp)
Someone once told me one way to approach making music is to create what you want to hear but isn't out there yet.
Well, it always bothered me that there was no "solo" bass version of the most obvious song to do one for:
"ALL ABOUT THAT BASS" by Meghan Trainor.
And it's not like there are not enough brilliant and creative cover versions. But no solo bass version, until today!
I guess sometimes if you want a job done, you gotta do it yourself.
"Open Path" (title track of the debut album)
Life is an Open Path. You and only you get to decide where you want to go. On your way, you might be distracted and influenced by others. It might lead you to believe that you are on the wrong path. But if you honestly think about what you want out of this life, you will know which path to walk. Sometimes, circumstances seem to rob us of making the right choice or having a choice in the first place.
My composition "Open Path" is supposed to be a reminder to keeping the path to our dream destination open. Find your Open Path, enjoy the ride and let nobody throw you off it!
"Walk" (the song that started it all)
The composition that started it all!
The first fragment of "Walk" developed out of an exercise I had made up when practicing triad inversions. That day I had one of my most memorable flow experiences in my whole life. All of a sudden there was this stream of ideas. One thing let to another and after a couple of hours I had written the first song for my solo project. I had no idea that this was going to become my personal project of passion. Admittedly, there was some fine tuning after the fact. But the essence of the first song was created that day.
"Hey Hey My My" (Neil Young cover)
If you recently lost someone, this song is for you!
I recorded this song for a close friend who passed away untimely. Ironically, he already had mentioned that he wanted this song to be played at his funeral. Almost as if he had known. It is my way of saying goodbye. I hope this version of the song resonates with you and makes you realize that the time we have here is limited. If you have big dreams, don't wait to put them into action. Start working towards them today!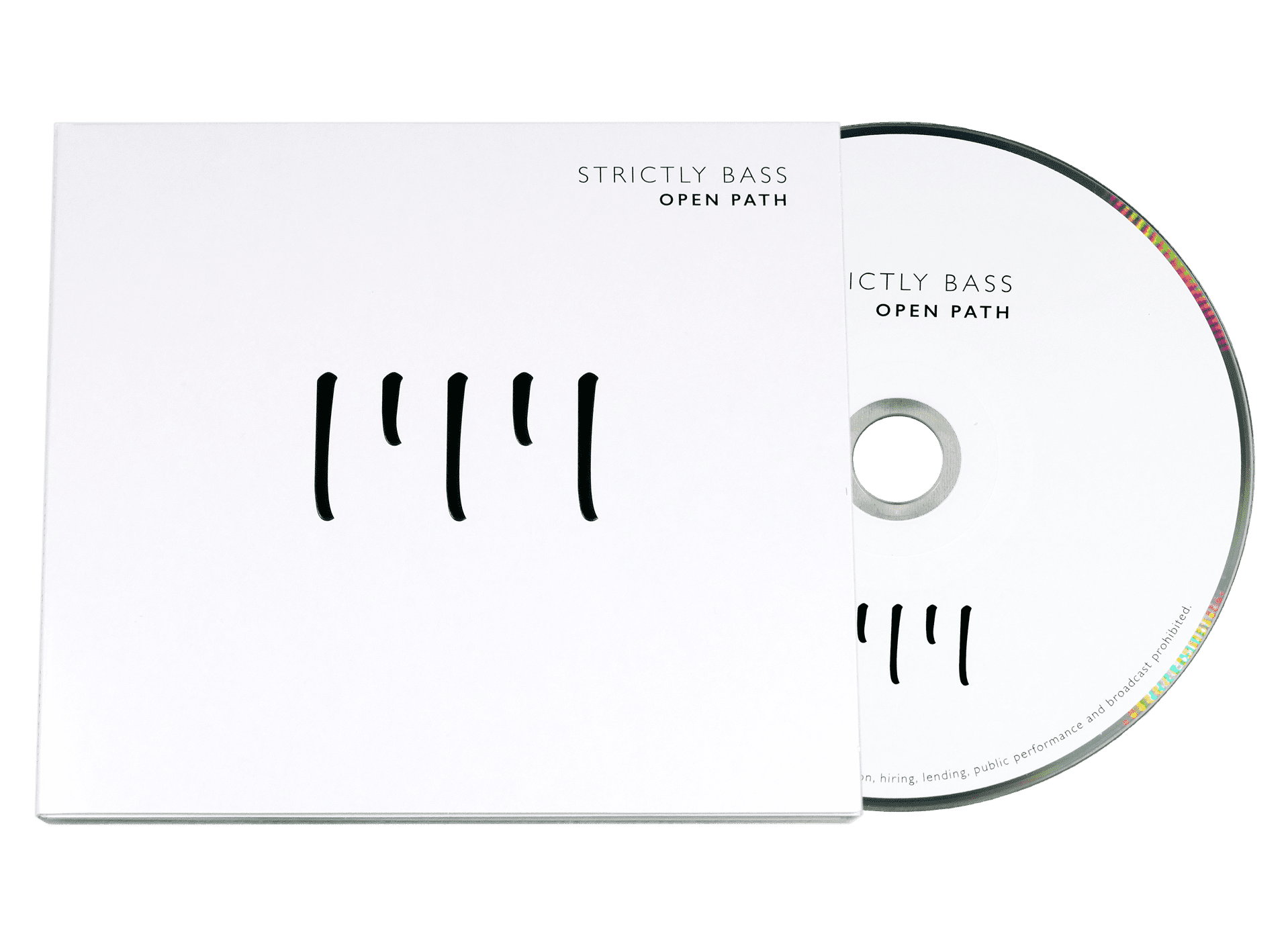 "I enjoyed the album very much.  Nice hearing a fellow bassist touching hearts.  Loved everything about it.  Keep shining!  You inspire me to keep practicing.  Thank you very much."
Elexander Fitzgerald Jr.
"A great player, a nice guy, a great human being and family man!"
Phil Chen
"People like you, Scott, Ariane, Victor, Jon, and so on are a whole different kind of monster! And that is amazing because a part of you will always be in each of us! Thank you forever!!!"
Andres Molina Vela
"Such a beautiful human being and an incredible bass player!"
Divinity Roxx
"It speaks to my heart!"
Lars Lehmann
"Mischa is a great person and friend first, his kindness reflects and shines bright throughout his music. I'm honored to have contributed in my own small way to this delightful collection of recordings"
Andy Irvine
"Sir you're a legend who doesnt know it (or is too modest to admit)!"
Jared Cato
"I love this guy's playing!"
Etienne Mbappe
MISSION BASS
Hi, I'm Mischa Marcks and I'm the guy who thinks that "BASS is all you need"! It's my mission to put bass in the spotlight and show you that it is one of/if not the best solo instruments in the world!  
I want to impact people's lives by teaching you about the role of the bass player in a band (providing the foundation for everyone else to build their dreams upon, shining brighter by serving others), so that you can live a fulfilling life by contributing to the happiness and success of anyone you come in contact with. 
I sincerely believe that this is important because in today's society we are constantly pushed into an unnecessarily competitive mindset resulting in jealousy and a feeling of not being enough, which stops us from living up to our full potential.
That's why I want to invite you to join me on: MISSION BASS!
Is the BASS a melody instrument? What do you know about the BASS guitar in context to the rhythm section? What is your role? What is your responsibility? Remember that Spiderman quote? "WITH GREAT POWER COMES GREAT RESPONSIBILITY" So the first question really is...Are...
read more
I'm currently booking shows throughout 2023. If you want to host a house concert or know a UK/European promoter or agent who might be interested or you want to host a living room concert in your place, please get in touch!
Throughout 2020 and the beginning of 2021 I went live on my Facebook page every Thursday at 8 PM (CET) to improvise on the spot. When I started this I had no idea this would eventually turn into a full-blown live streaming show called MISSION BASS LIVE with featured guests from around the world.